Private Sessions
---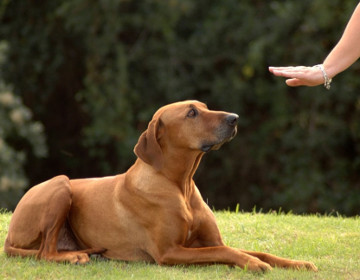 Schedule a private training session with Skye Poitras, Certified Behavior Consultant - Canine (CBCC-KA) and Certified Professional Dog Trainer (CPDT-KA); check out www.ccpdt.org to find out more about the certifications! Private training sessions are available for dogs and puppies of all ages and for any training or behavior issue.
Consultations can cover such topics as:
• Behavior issues: aggression and fearful behavior, destructive behavior, house training, barking, digging, separation anxiety, resource guarding, dog reactivity and more.
• Basic cues: sit, down, stay, watch me, come when called, off, quiet, wait, drop it, go to your bed, leave it and more.
• Dog manners: food stealing, jumping up, self-control, door manners, walking nicely on leash, chewing, acceptable attention seeking behaviors and more.
• Puppy consultation: house training, chewing, play biting, jumping, crate training and more.
• Service, Therapy, Facility and Emotional Support Animals: dog evaluations, public access training, task training and more.
IMPORTANT: Skye's Dog Training private sessions are fully booked for the months of May and June. Skye then takes July and most of August off work to hang out with her daughter over her summer break, so private training will not return until August 24th, 2020. In-person training and remote (online) training will both be available at that time. If you need assistance before that time, please feel free to contact Skye through this site for recommendations for other trainers that use science-based, positive reinforcement methods.
Private Sessions
click to expand / collapse
2 Hour Remote Behavior Consultation
Price
$150.00
Sessions
1
Duration
120 MIN
Skye's Dog Training offers remote consultations through Zoom video conferencing (a free and easy to use app) for any issue from basic manners and puppy training to serious aggression, fear and anxiety issues.
Clients needing assistance with their dog's behavior issues such as separation anxiety, aggression, reactivity, fear, compulsive behavior, etc. will need to sign up for a two-hour behavior consultation (one-hour consultations are best for follow-ups or basic training). If time allows, behavior issues of multiple dogs in the household can be addressed during the same consultation with no additional fee.
The goal of this two-hour consultation is to provide the client with a detailed assessment of the dog's behavior and a behavior modification and training plan for the client to follow. If time allows, the session may also include demonstration and explanation of skills for the dog to learn to work with the behavior plan. Or, some clients may choose to work on specific skills in optional one-hour follow-up consultations. Follow-up sessions generally include a discussion of progress made and then real-time instruction (and demonstration with Skye's own dogs if needed) while the client works with their dog at home on new skills pertaining to the behavior plan.
Clients have the option of emailing or texting video of their dog's behavior for Skye to view before the session if desired. However, it is not necessary for Skye to view the behavior before the session.
1 Hour Remote Follow-up or Basic Training Consultation
Price
$75.00
Sessions
1
Duration
60 MIN
Skye's Dog Training offers remote consultations through Zoom video conferencing (a free and easy to use app). Clients needing guidance on a few basic training and manners issues (such as house training, chewing, food stealing, polite greetings, teaching stay, come when called, etc.) or an evaluation of their dog for potential service or therapy work will likely find a one-hour remote consultation sufficient to address their concerns. Clients who would like to address issues such as aggression, fear, reactivity, resource guarding, or separation anxiety will need to schedule a two-hour remote consultation (please see 2 Hour Remote Behavior Consultation tab for availability and details) as a 1 hour session will not be enough time to effectively evaluate the situation and come up with a detailed behavior modification plan.
Depending on the goals and needs of the client, consultations may include a discussion of training goals and the dog's current skills or issues, explanation of methods to curb unwanted behavior, demonstration of training techniques (using Skye's own dogs) and/or real-time instruction while the client works with their dog at home.